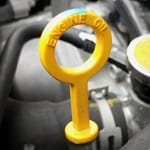 Motor oil myths are something that has dragged people behind for many years. There is a need to understand each of them, depending on the car model. Below is a list of some of the few myths that people should consider re-looking at.
Myth 1: Motor oil additives increases the engine's performance
True. Motor oil additives have been formulated to meet specific goals. Some are meant to improve engine performance. The motor oils do not change the engine's performance but rather the additives pack. The oils will come with various additives that help to improve their viscosity index. The purpose of the oil is to keep the engine free of sludge.
Myth 2: Synthetic oils cause oil leaks
?The synthetic oils were introduced back in 1970. Back then, they used to cause problems to the gaskets and other seals. They have subsequently advanced to become some of the best oils. The seal's shrinkages no longer occur.